Visualize and Analyze 2D and 3D Data with UniPlot¶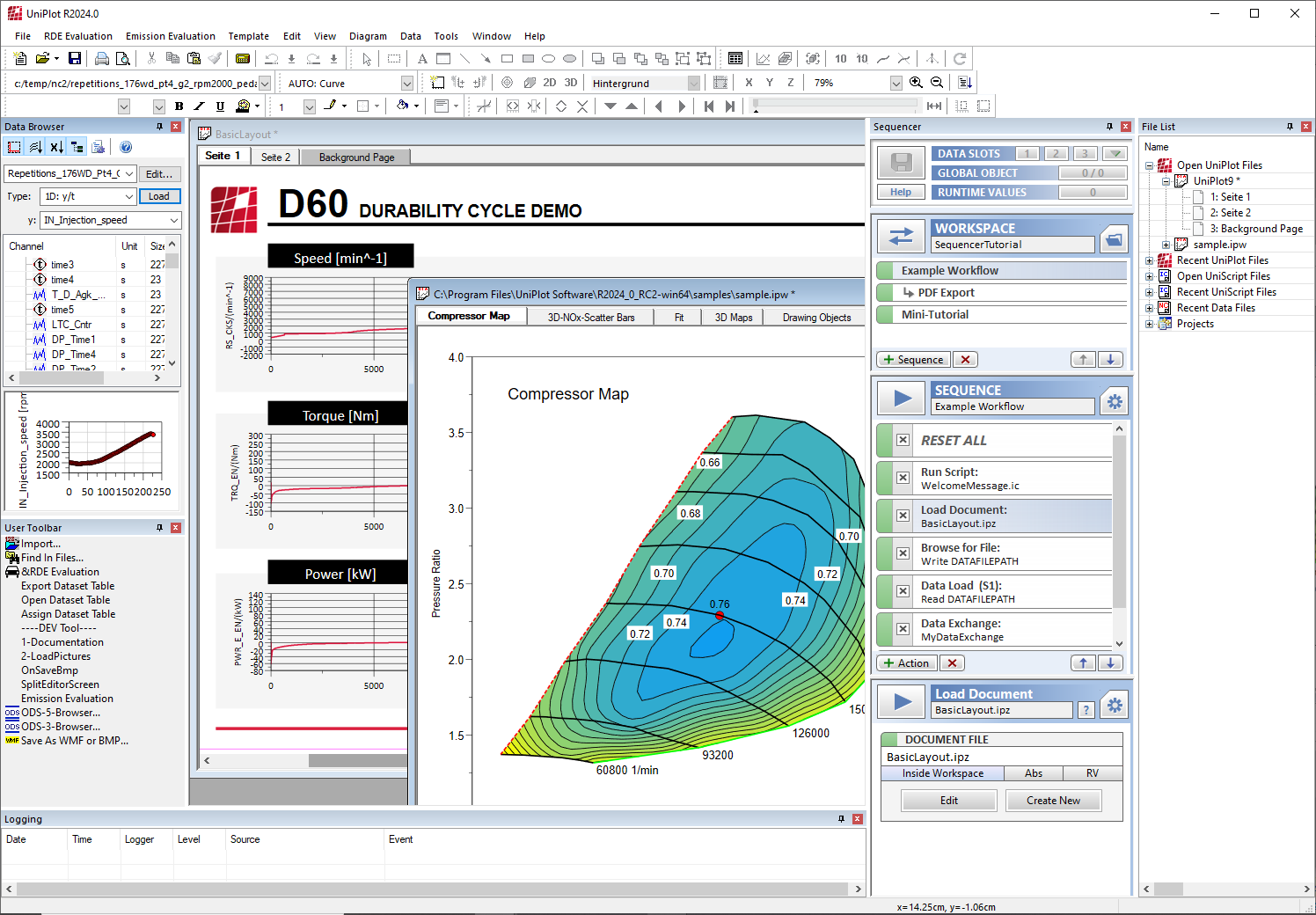 UniPlot is a state-of-the-art software to visualize and analyze data. With only a few mouse clicks, you can transform your data into 3D surface maps with color zones, contour maps with color fill, or plot 2D data into diagrams with several axes. Text objects, scanned photos and other drawing and labeling elements can be easily inserted into the document.
Data can be processed interactively or automated for repetitive tasks or analysis.
UniPlot offers an efficient and powerful programming language. It enables the user to add new functions to the user interface, to execute complex mathematical data analysis, to import specially formatted data files or to automatically produce complete documentations.
UniPlot can be used under Windows 8/10/11.
Please feel free to contact us with any questions or comments.
Our postal address:
FEV Software and Testing Solutions GmbH
Neuenhofstraße 181
52078 Aachen
Germany
Phone: +49 (0)34954-9039190
Fax: +49 (0)241-5689119